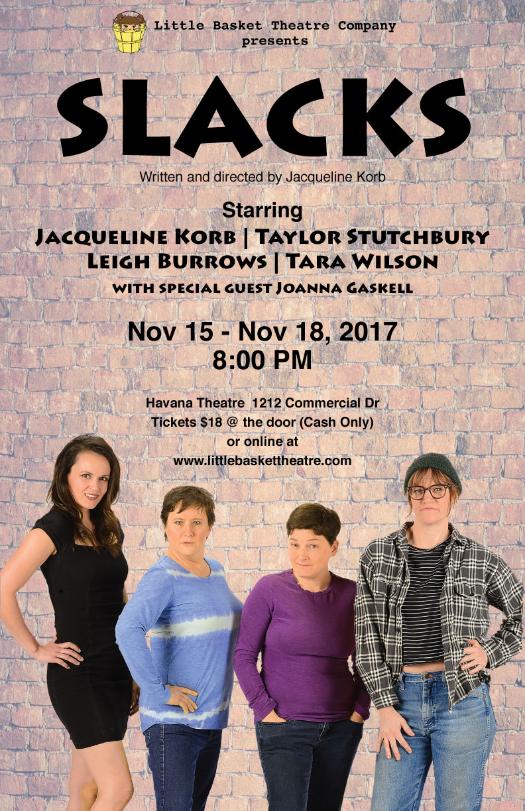 Come back and see the original 3! Little Basket Theatre's hit live sitcom Slacks returns with the first three episodes! A Maid's Tale, Date With a Mascot and The Sound of Femme were the first three episodes to kick off Little Basket's most successful stage production to date.
Running Thursday, November 16th to Saturday, November 18th at the Havana Theatre. Tickets $18 at the door (Cash only) or online at:
www.brownpapertickets.com/event/3101271
Written and directed by Jacqueline Korb. Starring Jacqueline Korb, Taylor Stutchbury, Leigh Burrows and Tara Wilson. With special guest, Joanna Gaskell.
*Please note the November 15th show has been cancelled.