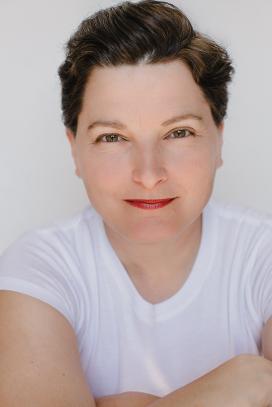 JACQUELINE KORB
Artistic director and Slacks creator Jacqueline Korb returns as the neurotic and uptight playwright, Jackie Klein. Jacqueline is a graduate of the theatre program at Douglas College. She has been writing, producing and performing her own work for twenty years. Previous writing credits include The Last Piece, Vic & Jack, Partners, How to Find Your Mate, Pleased to Meet You and Mrs. Baxter. She has also appeared in such plays as Patio, A Flea in Her Ear, The Guts Girls, The Man Who Came to Dinner and The Taming of the Shrew. As a director, she has taken the reins for such shows as The Last Piece, Vic & Jack and Lucky Girl.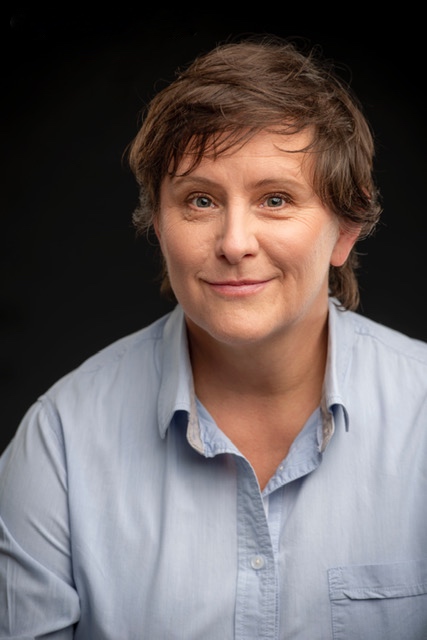 TAYLOR STUTCHBURY
Taylor is back as the lazy and unemployed roommate, Taylor Andrews. Having studied drama at the U of A and then a brief stint at Studio 58, Taylor has been entertaining audiences for over 20 years. A mainstay of the Leaping Thespians, she recently played the closeted Eleanor S. Crooge in their production of A Christmas Carol in Gay Apparel and various characters in Out at The Inn and its sequel, Out Again at the Inn . Other stage credits include Autolycus in Emerald Pig's production of A Winter's Tale and Wilma Deering in Buck Rogers in the 25th Century for Expect Exceptional Theatre Company.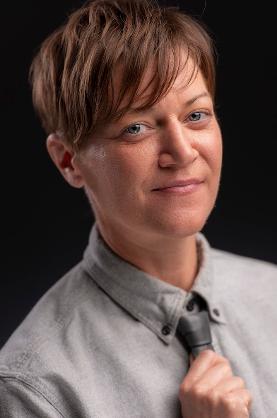 LEIGH BURROWS
Leigh is happy to return to the stage as the loveable neighbour Kelly in this production of Slacks. As a method actor, she has been hard at work preparing for this role, spending much time laying horizontal in sweatpants in front of the TV. When not in a Little Basket Production, Leigh also writes, acts, directs, and produces shows with the Leaping Thespians Theatre Group including A Christmas Carol in Gay Apparel and Out at The Inn. She also sports a beard and plays air guitar for the ridiculous web series, Roxygen.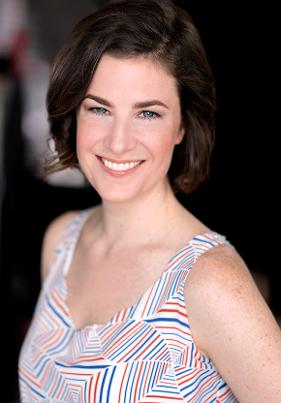 Alison Lynne Ward returns as the sassy and sophisticated Amanda Erickson in our upcoming production of Slacks! Alison holds a B.F.A. Honours in Theatre from York University, a musical theatre diploma from RAPA in Toronto and is an alum of the Second City Conservatory program in TO. Credits as a writer/performer/producer include two one person plays - 1/4 Life Crisis and No Gold Star, and the films Writing Kim and It's Not About Kate (short) which is screening the HerStory Cinephelia Film Festival (Nashville) this November. We are very happy to have Alison join us for this run of Slacks and look forward to sharing the stage with her.